If you'd like information about BUG, contact Sue@bytownukulele.ca
Mark and I  have volunteered our time and efforts to organize and lead the BUG Jams and BUG community events since 2010. We and the BUGs love to share our passion and joy for singing and playing ukulele with the community! We've received awards, been written up in the newspaper, and been spotlighted on CBC and CKCU radio, and CTV and Rogers television.
If you'd like a chuckle, here's Mark and I in our first interview on CBC Radio One on July 29, 2011, the very morning we were heading off to Montreal to play onstage with our favourite uke band, Lucky Uke, at the Just For Laughs Festival in Montreal. We were SO nervous during this interview - our hands were shaking so much we had difficulty strumming - and we've a good story about what happened while we were on the air: CBC INTERVIEW
Here's BUG on September 3, 2014, on ROGERS DAYTIME TV  (link no longer available - sadness. It was a good one!)
Here's BUG on June 13, 2015, on CKCU RADIO (01:08:30 to 01:35:00)
And here's our CTV segment with Joel Haslam from March 2019:
FOUR STRINGS AND FUN  Right before the BUG segment, there'd been a report on a sugarbush and the reporter was supposed to introduce the next segment, which was us, but he totally blanked out and made a hilarious face - that's what the news anchors are laughing about. Because of that we even made the 2019 annual  CTV News Blooper reel - check it out at the 01:00 minute mark!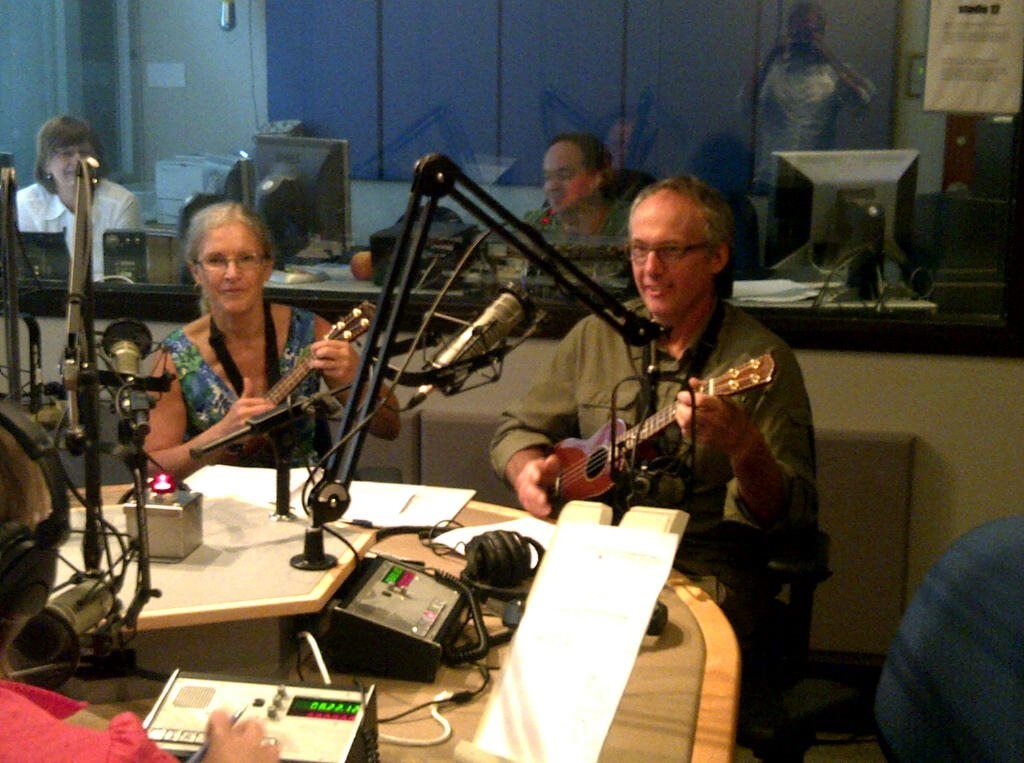 ---