WHEN:   Friday, July 1, 2022
TIME:   2:00 to 4:00 p.m. (please try to arrive by 1:30 for set-up)
WHERE:   Vernon Recreation Centre, 7950 Lawrence St, Vernon, ON
Just a 20 minute drive south of Hunt Club via Bank Street. Once you enter Vernon, turn left at the flashing yellow light. The community centre is a few blocks down the road on the right-hand side
THIS IS A RAIN OR SHINE EVENT! It's going to be a beautiful day and we'll be playing under the shelter of a tent for shade, but if it should rain or if the temperature gets up to 30+°C, we'll play inside the community centre. Please bring a chair if you have one, just in case there's a shortage!
After the jam, if you've worked up an appetite, there are BBQ hamburgers and hot dogs for sale by the Vernon Community Association. Then jam participants are invited to head up the road to Sharon's place for beer and munchies. Sharon will have a box of beer on ice, but please bring any other drinks you might enjoy. If you'd like to cool off after our smokin' hot set, bring your bathing suit and enjoy the backyard pool. At dusk, there is a fun fireworks show at the community centre.
SONGS:  Here is a LIST OF THE SONGS  that Mark, Sharon, and I have chosen from the BUG EVENT SONGBOOK for this year's Canada Day Event. And here's the YOUTUBE PLAYLIST. You can download the BUG Event Songbook PDF to a tablet if you'd like to use it at the event or to practice ahead of time - but be sure to check just before the event that you've downloaded the most recent version. We'll also bring BUG Event binders to share among uke players at the event.

WHAT TO BRING:
a mask if you wish, but not mandatory
sturdy music stand
clothes pegs or clips to keep the song pages from flipping in the wind if you're using our binders
ukulele, tuner, and kazoo
water
BUG or VUP t-shirts and hats, or any other fun Canada Day apparel. If you'd like a BUG t-shirt and/or hat you can purchase them online HERE. Once you've made your online purchase, you can pick up your t-shirt/hat at Sue & Mark's house before July 1 or we can bring it to the event.
sunglasses
bug spray and sweater if you're thinking of staying for the fireworks
for Sharon's after-party, BYOB, a comfortable chair, and a bathing suit/towel if you'd like a swim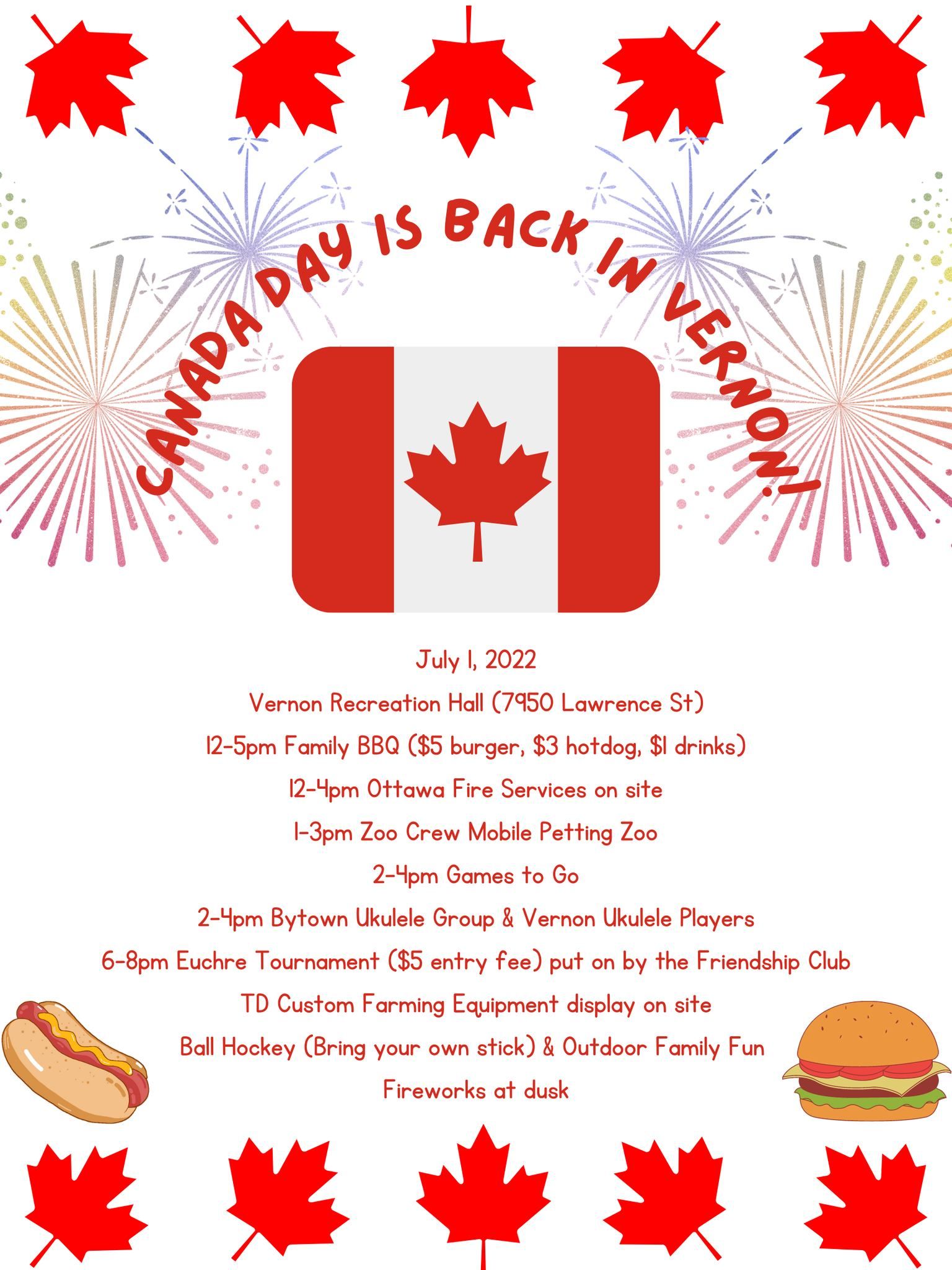 WE'RE LOOKING FORWARD TO SINGING WITH YOU IN VERNON ON CANADA DAY!